Enjoy A Luxury Experience
Experience our five stars chief from our restaurant. Book now!
Enjoy Our Special Facilities
For all your meetings, banquet, conference room and private or corporate parties.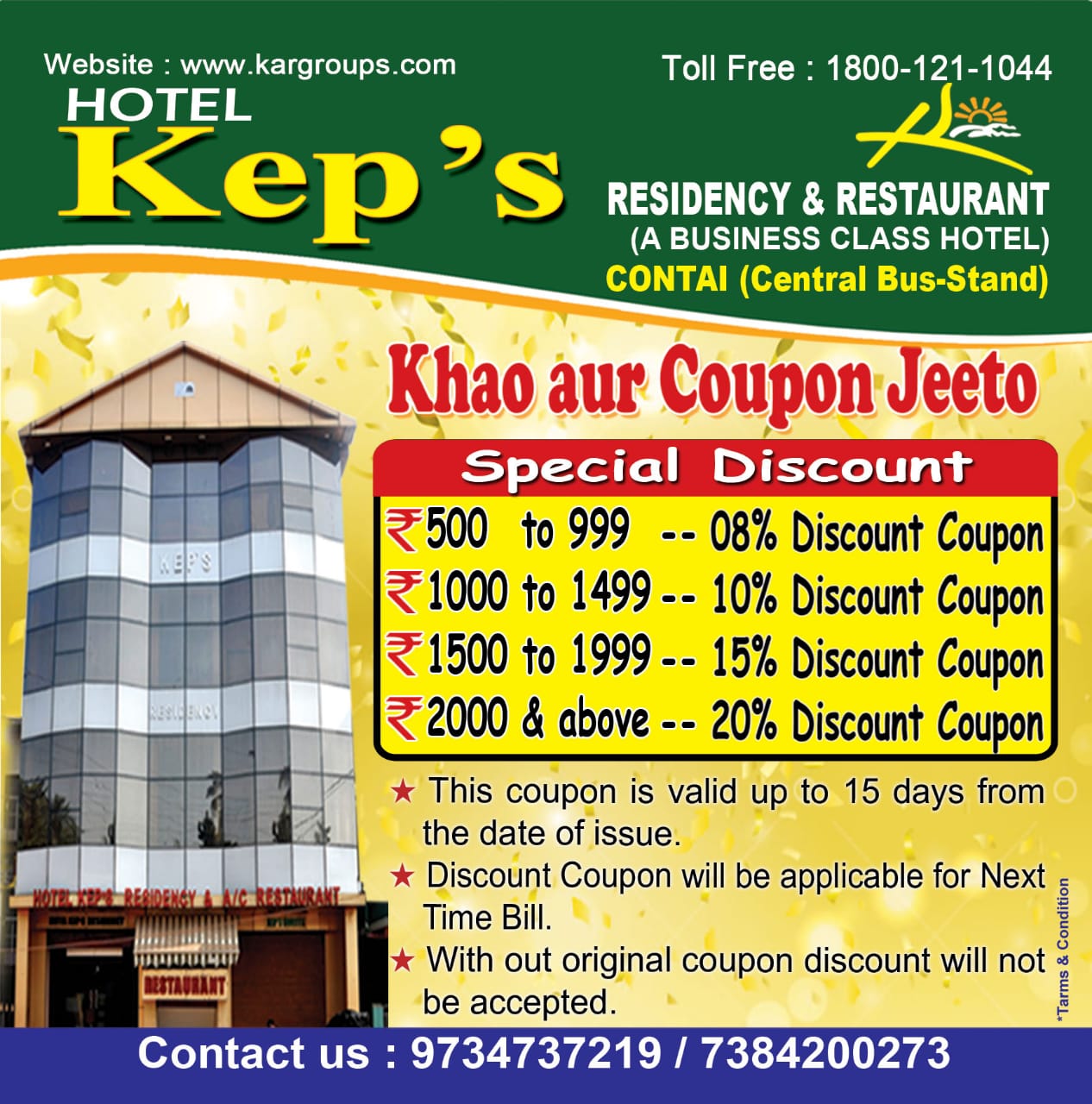 New Offer!!
Khao aur Coupon Jeeto.
Kep's Hotel, an esteemed establishment located in the charming town of Contai, is set to enthrall its patrons with an enticing and irresistible discount offer named "Khao aur Coupon Jeeto." This eagerly anticipated promotion is scheduled to kick off from the 1st of Baishak, a significant month in the Bengali calendar. The focal point of this exciting deal is none other than Kep's Restaurant, a renowned culinary haven celebrated for its mouthwatering delicacies and exceptional standards of customer care.
The "Khao aur Coupon Jeeto" offer is tailor-made to provide an extraordinary opportunity for Kep's cherished customers to relish the delectable assortment of flavors that the restaurant has to offer, all at prices that have been generously marked down. The offer spans a spectrum of price ranges, ensuring a seamless and convenient selection process for patrons as they opt for the one that aligns harmoniously with their budgetary preferences. This strategic endeavor is anticipated to beckon and captivate gastronomes not only from the immediate vicinity of Contai but also from regions beyond, lured by the prospect of savoring a sumptuous feast at an unparalleled value.
To delve into the specifics of this captivating offer, let us explore the gratifying benefits that await the discerning diners. For those who partake in a culinary journey within the price range of 500 to 999, a splendid 08% offer card shall be extended to them, its validity spanning a generous 15 days. This treasured card bestows its holder with the privilege of a notable discount on future visits, a tantalizing incentive that can be conveniently availed at any point during its validity.
Venturing further along this culinary expedition, those who opt for a dining experience encompassing the price bracket of 1000 to 1499 shall be bestowed with an even more rewarding 10% offer card. As with its predecessor, this alluring card remains valid for a period of 15 days, affording its bearer the liberty to utilize its benefits at their discretion, thus enhancing the allure of returning for another memorable meal.
The enchanting odyssey doesn't halt there; those with an appetite for extravagance and indulgence, gracing the restaurant with their presence within the price range of 1500 to 1999, shall find themselves the recipients of an astounding 15% offer card. This coveted card, a testament to their esteemed patronage, stands as a gateway to further culinary delights and cost savings, its validity spanning an equally enticing 15 days.
For the epicurean connoisseurs who seek the zenith of dining experiences, those who partake in a repast amounting to 2000 units or more shall be rewarded with the pièce de résistance: a staggering 20% offer card. This opulent card, replete with privileges and potential, remains valid for 15 days, the holder empowered to redeem its benefits at any juncture within this window of culinary opportunity.
In conclusion, the "Khao aur Coupon Jeeto" offer presented by Kep's Hotel is unequivocally a gastronomic symphony orchestrated for the food enthusiasts, a harmonious convergence of delectable cuisine and unprecedented value. The strategic diversification of price ranges ensures that the enchantment of Kep's Restaurant is accessible to a panorama of patrons hailing from various financial backgrounds. To all those whose hearts resonate with the call of sumptuous flavors and savings aplenty, this opportunity to bask in the resplendent ambiance of Kep's Restaurant should not be relinquished. Indulge, savor, and partake in the artistry of cuisine, all while embracing the allure of the "Khao aur Coupon Jeeto" offer—an invitation to an unforgettable dining sojourn.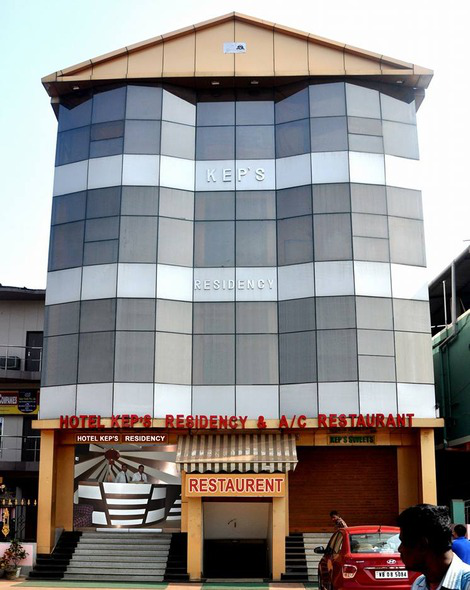 About Us
Most Safe & Rated Hotel In Contai.
Kep Hotels & Resorts Pvt. Ltd. (KHRPL), a hospitality arm of Kar Group of Companies, was incorporated on 1st May, 2008 and set up its first Hotel named Kep's Residency at Kishore Nagar, Contai (near Central Bus Stand), Purba Medinipur. All kinds of amenities are available at the Hotel to entertain Guests. It is five star category hotels suitable for businessman and tourists.
Redefining Business Travel - Your Ultimate Business Class Accommodation.
Elevate Your Stay with Kep's Hotel: Where Business Meets Luxury in Every Detail.
Unparalleled Business Class Services and Amenities Await You at Kep's Hotel.
Experience Exquisite Comfort and Productivity at Kep's Hotel - Your Premier Business Class Destination.
Delight in Gastronomic Delights: Experience our Exquisite 3-Star Restaurant.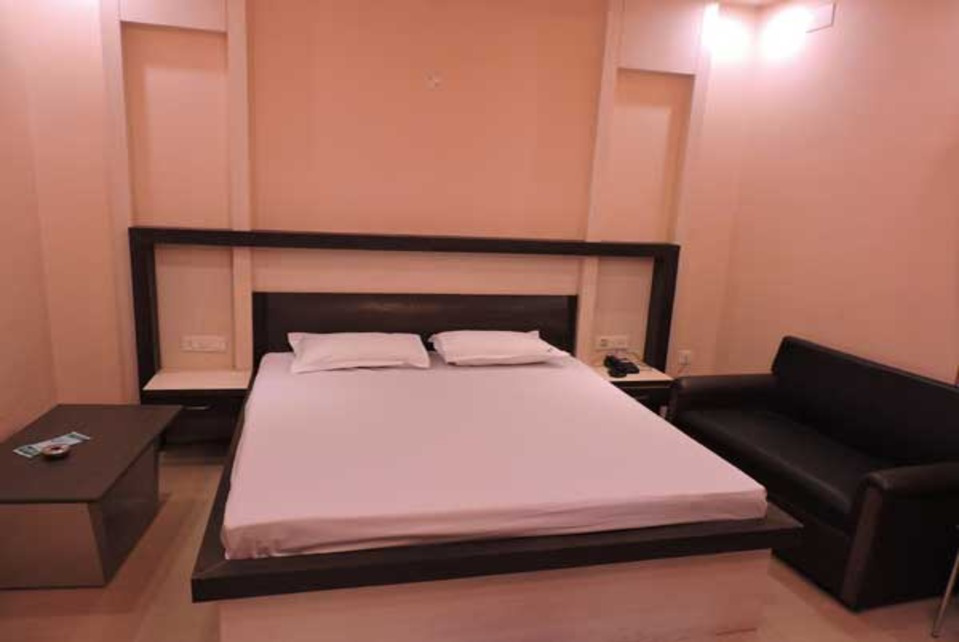 Luxury Hotel
Pearl Of The Adriatic.
If you are in pursuit of an opulent and exceedingly comfortable sojourn within the charming confines of Contai town, your discerning gaze ought to settle upon none other than the illustrious Kep's Hotel. This establishment boasts a resplendent constellation of five-star accolades, adorning its lavish rooms, gastronomic havens, and impeccable services, thus catapulting it into the echelons of premier options for perceptive globetrotters who hold an unwavering appreciation for unabridged excellence and refined grandeur.
The expanse of sanctuaries that grace Kep's Hotel is nothing short of palatial, characterized by generous dimensions that beckon serenity and splendor. Adorned with meticulous furnishings that seamlessly fuse aesthetics with functionality, each abode is a testament to contemporary opulence, where an ambient oasis is meticulously curated for your indulgence. Navigating beyond mere aesthetics, the modern trappings within encompass a symphony of amenities including state-of-the-art climate control, a well-appointed refrigerator, seamless internet connectivity, and the indulgence of prompt room service, harmoniously choreographing an orchestration of convenience and extravagance.
Steering through the plethora of choices that befit your predilections and fiscal compass, Kep's Hotel extends the privilege of opting for either the resplendent suites, resplendent in their grandeur, or the equally inviting standard rooms, thereby facilitating a tapestry of options that resonate with your individualistic desires and fiscal considerations.
The pleasure of luxury
Rooms & Suites
Modern Hotel & Room For Luxury Living. Complementary serviced with Dental Kits, Comb, Shampoo, Soap, Room Service etc. AC & non-AC room available.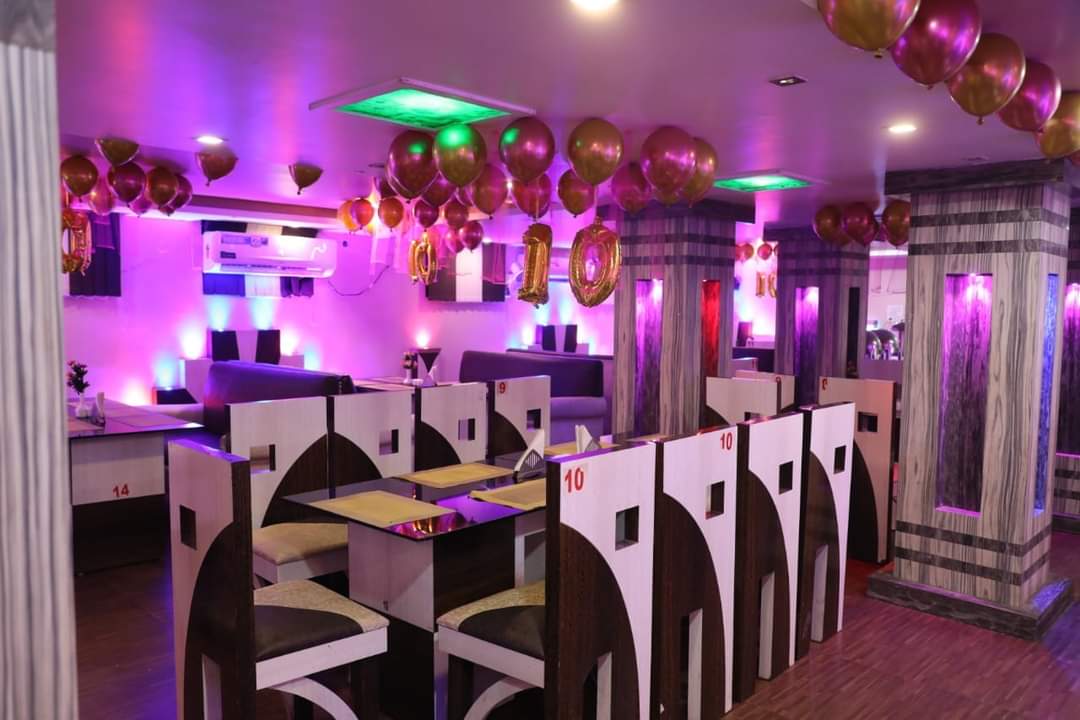 Luxury Restaurant
3 Star Luxury Restaurant.
If you are in search of a delightful haven to embark on a gastronomic journey with your cherished family, your quest ends here at the splendid Kep's Hotel. We take immense pride in presenting a resplendent multi-cuisine air-conditioned family restaurant that stands as a testament to culinary excellence. Our culinary repertoire spans across diverse realms, encompassing the rich tapestry of Indian, the tantalizing allure of Chinese, the aromatic wonders of Tandoori, and the cherished heritage of Bengali Gharana dishes.
For those with a penchant for robust flavors, our array of tantalizingly spiced curries beckons, each a symphony of taste and aroma. For the aficionados of the Orient, our crispy noodles dance with delectable surprises, igniting a fireworks display of textures and flavors. Lovers of succulent indulgence can partake in our meticulously crafted kebabs, a culinary revelation that graces your palate with every tender bite. To honor the legacy of the culinary heritage, our authentic fish preparations pay homage to the sea's bounty, promising an expedition of flavors that resonate with tradition.
For your utmost convenience, we extend the privilege of partaking in our gastronomic offerings from the comfort of your abode. Our diligent team ensures a seamless home delivery experience, a service that comes forth with no additional cost. Furthermore, in an era where connection holds paramount importance, our establishment gifts you the luxury of unfettered connectivity through complimentary WiFi, a gesture that reflects our commitment to enhancing your experience beyond just gastronomy.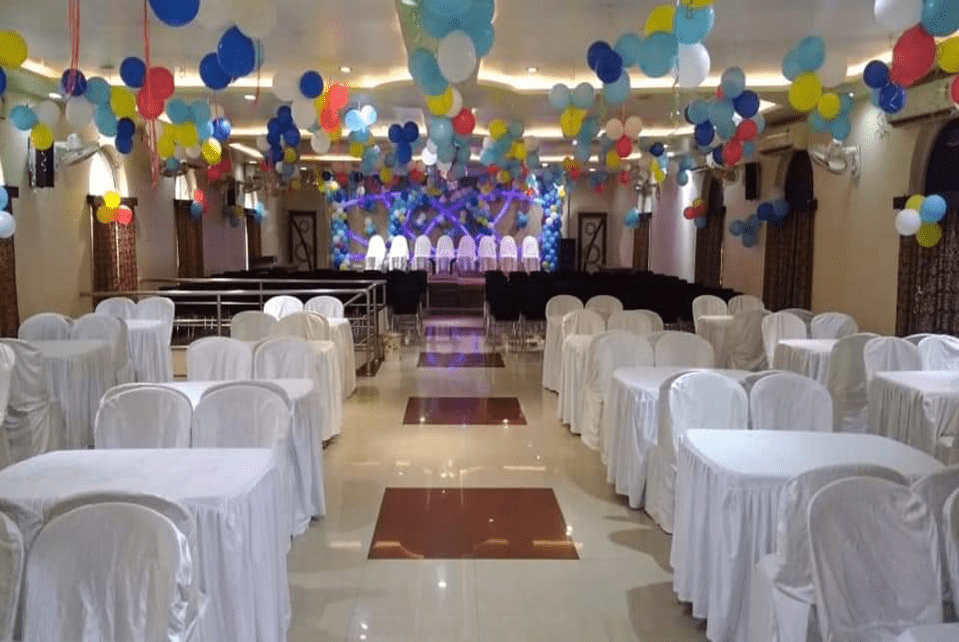 Banquet
The Avenue Banquet.
In your quest for the quintessential venue capable of accommodating an illustrious banquet for up to 350 distinguished guests, your search culminates with an unequivocal triumph at Kep's Hotel. Revered as a bastion of refined opulence and unwavering excellence, our establishment proudly unveils a sprawling and resplendent ballroom that stands as an architectural masterpiece tailored to meet your most exacting demands. A sanctuary of sophistication, this ballroom boasts a captivating fusion of contemporary grandeur and state-of-the-art amenities, promising an unrivaled sensory experience that transcends the ordinary.
As the undisputed vanguard of hosting exceptional gatherings, Kep's Hotel unfurls a comprehensive tapestry of amenities to elevate your event to a realm of grandeur hitherto uncharted. Immerse your esteemed guests in an ambiance of consummate comfort, as our avant-garde air conditioning system ensures a meticulously regulated climate. The harmonious blend of architectural magnificence and cutting-edge technology extends to our audio-visual prowess, featuring an intricately engineered sound system that will envelope your assembly with pristine acoustics, while the interplay of customizable lighting configurations dances in perfect symphony with the mood you seek to evoke.
At Kep's Hotel, our legacy is one of orchestrating extraordinary moments. From weddings to corporate galas and family gatherings, our commitment to realizing your vision is unwavering. Our skilled team seamlessly handles all aspects, from crafting a sumptuous menu to arranging seating that fosters meaningful connections. Beyond events, Kep's Hotel offers lavish accommodations, a three-star culinary haven, and a constellation of amenities that redefine luxury. Choose Kep's Hotel for an event that becomes an enduring legacy, each moment a cherished memory. Contact us today to transform your vision into reality.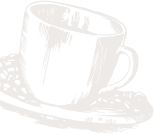 Newsletter
Get Best Offers On The Hotel
Stay updated with the latest news and exclusive offers - subscribe to our newsletter now by filling out the form!
Our News
Latest News
Stay informed and up-to-date with our latest news and updates. Explore the freshest insights and stories right here.